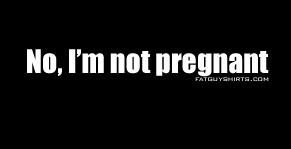 After 15 emails, let me clear it up the confusion.
NO
, I AM
NOT
PREGNANT.
Randy and I are still hoping to become
family teachers
in the
spring
, and in order to do so, we can only have 2 of our own children.
That's why I'm pushing everyone else to have babies.
Right now, my uterus is closed for business.
How depressing :o(